Acupuncture: Ancient and Effective Holistic Healing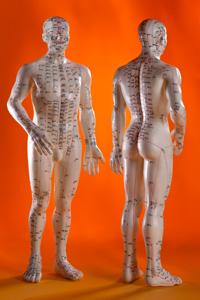 Chinese Medicine and Acupuncture has been practiced for thousands of years, evolving empirically with systematic observation of the human body. A holistic understanding of the universe, based on observation of patterns and movements in nature, has produced this elegant system of diagnosis and treatment. Acupuncture is the most commonly implemented modality, in which the practitioner will insert very fine gauge needles into specific points on the body to effect physiological functions. Other methods such as electro-acupuncture, moxibustion, cupping, gua sha and bodywork can be included in treatment. Chinese herbs are often the other key to effective treatment, as they work strongly with acupuncture to increase and accelerate the movement from disharmony towards health. Included in a treatment plan are recommendations on diet and lifestyle, nutritional therapy and exercise or meditation; all are considered important aspects of balanced health.
What does acupuncture feel like? Does acupuncture hurt?
People experience acupuncture differently, but most feel no pain or a minimal sensation that subsides quickly after the needles are inserted. Some people are energized by treatment, while others feel relaxed. It is common to experience sensations such as pressure, warmth, tingling or a dull ache near the needle site. At other times you might experience sensations of movement in non-adjacent areas of your body.
Some conditions that can be treated with Chinese Medicine are, but not limited to:
| Addiction & Recovery | Allergies | Arthritis | Anxiety |
| --- | --- | --- | --- |
| Back Pain | Bell's Palsy | Cancer Support | Chronic Pain |
| Childhood Illnesses | Common Cold | Constipation | Depression |
| Diarrhea | Emotional Issues | Fatigue | Fertility Support |
| Headaches | Insomnia | Irritable Bowel Syndrome | Joint Pain |
| Labor Pain & Induction | Menstrual Disorders | Neck Pain | Nausea |
| PMS Symptoms | Sciatica | Sexual Disorders | Stress |
| Stroke | Tendonitis | TMJ | Wellness |
What should I expect at my first appointment?
During your first visit, the practitioner will ask you many questions about your current and past health conditions, diet, lifestyle, medications in addition to question regarding overall body systems. This health intake will assist in building a complete picture of your treatment needs and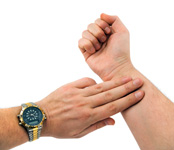 behaviors that may contribute to your condition. Your acupuncturist will also feel your pulse and look at your tongue to assist with the diagnosis. During the initial visit your goals of treatment and how your progress can be assessed will also be discussed. An acupuncture treatment is formulated based on the information collected during the intake and your individual condition. This information will determine the acupuncture points to be used for treatment. Commonly a selection of points, including local, adjacent and distal, are used based on the action of specific points, relation to the meridian or organ system to be addressed and to address underlying constitutional disharmony. Your practitioner will use sterile, stainless steel needles that are of an extremely small gauge, similar to the diameter of a human hair. These needles are designed to be single use and are discarded after they are removed. After the acupuncture needles have been inserted, you will rest on the treatment table for approximately 15 to 30 minutes. Most people find this aspect of treatment very relaxing and many will even fall asleep.
Is acupuncture safe?
The U.S. Food and Drug Administration (FDA) approved acupuncture needles as a Class II medical device for use by licensed practitioners in 1996. The FDA requires that sterile, nontoxic needles be used and that they be labeled for single use by qualified practitioners only. Relatively few complications from the use of acupuncture have been reported to the FDA in light of the millions of people treated each year and the number of acupuncture needles used. Your practitioner will use a new set of disposable needles taken from a sealed package for every treatment and will swab treatment sites with alcohol before inserting needles. The acupuncturist has completed training in human anatomy, physiology, acupuncture point location and needling techniques to limit the possibility of serious adverse effects.
How many treatments will I need?
This is unique to each individual. For many conditions, an average of five to seven treatments, once per week is a recommended treatment plan. We will periodically re-evaluate your progress during the course of your treatment and adjust as necessary. Some people will experience an immediate improvement in their health, while others will notice a more cumulative effect over several visits. If a condition is chronic, a longer treatment plan may be necessary.
Can children be treated with acupuncture?

There are no age limits for acupuncture. Pediatric acupuncture is very gentle and safe. Children typically respond very quickly to acupuncture and massage.
What type of training is required for acupuncturists?
A Diplomat of Oriental Medicine (NCCAOM) has completed four academic years of education at the master's degree level in acupuncture and Chinese herbology program accredited by the Accreditation Commission for Acupuncture and Oriental Medicine (ACAOM). ACAOM is the only accrediting body recognized by the United States Department of Education as the authority for quality education and training in acupuncture and Oriental medicine. In addition to graduation from an ACAOM accredited program, a Diplomat of Oriental Medicine must demonstrate professional competency by passing NCCAOM certification examinations in Foundations of Oriental Medicine, Acupuncture and Point Location, Chinese Herbology and Biomedicine. Generally, the NCCAOM Diplomat training and competency verification is in sharp contrast to the acupuncture and Oriental medicine training of other healthcare professionals such as chiropractors or registered nurses or even medical doctors who typically receive 100-300 hours of abbreviated training. Certified and licensed acupuncturists and Oriental medicine practitioners are also trained in standard medical history gathering, safety and ethics, and recognition of when to refer patients to other healthcare professionals or consult with other medical practitioners. (Source http://www.nccaom.org/)
What is Community acupuncture?
Also called 'Group' style acupuncture, group treatment is acupuncture done in a group setting — from 2 to 5 individuals. Patients are fully clothed and seated. A brief problem-focused history is taken with each patient and acupuncture needles are placed on the ear; and depending on the patient's condition, additional acupuncture points on the body may be used. Acupuncture points on the ear can be used to treat the whole body.
Community Acupuncture is an easy introduction to acupuncture and Chinese Medicine and a good way to meet the practitioner for the first time. Community Acupuncture also minimizes cost and minimizes the number of needles for those who are apprehensive about receiving needles.
Community Acupuncture is well suited to treat a broad range of problems:
Stress

Depression

Anxiety

Painful Syndromes

Women's health issues

Lowered immune function
Insomnia

Headaches/Migraines

Alcohol, Nicotine or Drug dependence

Sugar, Caffeine habit

Health Maintenance/Wellness